About us
---
Segue: Contact center technology made simple
Inbound & outbound

voice, SMS, QA and contact center insights
Positive customer experiences are powered by the right technology
Segue is an easy-to-use system equipped with tools to make distribution and routing calls easily manageable.
At the very core, it's a progressive solution designed to be modified and scaled to fit any business to deliver value and customer satisfaction across the voice channel at a much lower cost.
Full set-up, onboarding and ongoing support
Our Service Delivery Managers take a consultative approach to defining success and configuring solutions, ensuring your business requirements are clear and met.
After deployment, our service team operates on a 24×7 basis providing a central point of contact and coordination for our clients throughout the world.
We have adopted the ITIL service management framework to deliver the highest level of customer service, consistency in delivery and effectiveness. We provide local access numbers in AU, US, PH and UK, with direct access to our Customer Support team.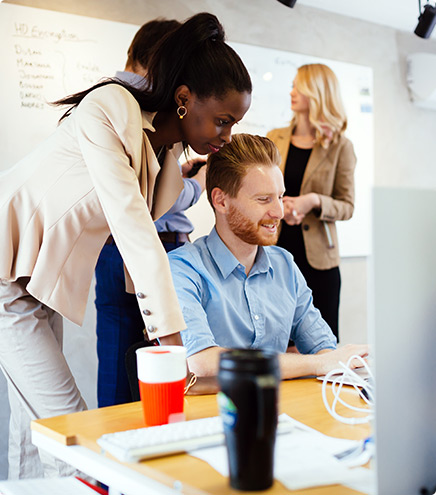 "We've used other contact center systems before and they were too complicated and not so easy to use in terms of making adjustments to our workflows and systems. But with Segue, every level of our operations had customized, easy-to-use dashboards and interfaces. It made our work easier and allowed us to collaborate better."
Easily set up and scale up your contact center as you need it.